Communicating sustainability
How and what to communicate to stakeholders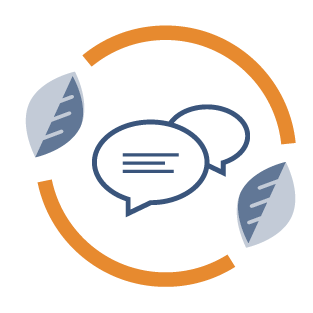 Communicating sustainability is both an opportunity and a challenge for any company committed to environmental and social sustainability projects. Communicating sustainability can lead to great benefits in terms of visibility, but it must be approached scientifically, through reliable numerical data and a long-term strategy.
To provide a competitive business advantage and be effective, sustainability communication must first and foremost inform. Only by addressing environmental and social issues with the support of certain data and information will your company be authoritative in the eyes of current and potential stakeholders and customers.
With this data-driven perspective, the scientific approach guides all our decisions and strategies in Environment, Social e Governance.
Avoid greenwashing
The quantitative approach is critical to avoid falling into greenwashing, the practice of making misleading claims about a product's environmental sustainability.
In the most frequent cases of greenwashing, communication is characterized because:
no significant information or data is given that supports what is stated in the advertising message;
information and data are given claiming to be certified when in fact they are not recognized by accredited and authoritative bodies;
individual characteristics of advertised products are emphasized, believing them to be sufficient in themselves to classify them as sustainable products;
product claims are so generic that their meaning may be misunderstood by consumers;
false labels or labels containing forged words or certifications are included;
environmental claims are made that are simply false
Green claims: the new anti-greenwashing directive
On September 19, 2023, EU institutions set an important milestone in their efforts to combat greenwashing by finalizing a new directive.

Some new changes introduced:
Companies will be prohibited from reporting generic environmental claims unless they provide accurate evidence to support them.
Statements based on carbon offsets will be prohibited.
The law will require stricter adherence to environmental claims, forcing companies to back up labels such as "Eco" and "Natural" with solid evidence.
Sellers will be required to declare the expected life of the product, improving transparency to consumers.
The directive will take effect from 2026, while EU countries will have two years to adopt the changes.
What can we do for your communication?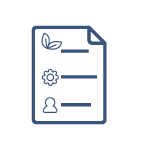 Analysis, content writing, layout.
The sustainability report must be an informative but also appealing document, readable by all your stakeholders. To produce reports taking care of every aspect, we use an established team with sustainability experts, project managers, copy writers and graphic designers.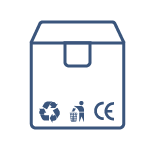 Graphic design and executive design for printing.
We create custom packaging for your product, help you apply for accredited environmental certifications, and display them on the packaging in compliance with current regulations.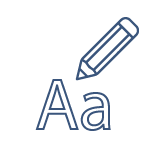 Logo, brochure, flyer, roll-up, signage.
With our graphic design team, we create an ad hoc visual identity for your product or service with small and large format graphic materials.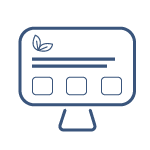 Landing page and blog.
Realization of responsive websites, SEO-friendly text writing, image optimization.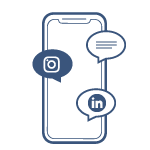 Custom editorial plans.
Drafting editorial plan with focus on sustainability, copy writing and visual creation for Facebook, Instagram and Linkedin.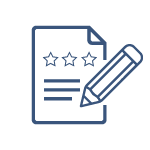 Graphic and text revision.
Do you already have a document and would like to improve its graphic layout and text? Thanks to our graphic designers and copy writers we rework your report making it more appealing and readable.
Let's communicate together!
If you want to improve your company's communication, with a focus on sustainable practices,

contact us

and together we will find the best solution!