Assess economic, environmental, and social sustainability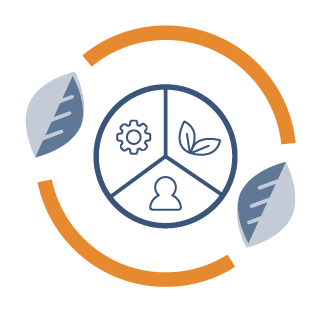 ESG stands for environmental, social and governance and is the concept that encompasses the three most important non-financial factors for a company. It is a strategic and analytical approach widely used by institutional investors and analysts to assess sustainability performance.
ESG is mainly applied to corporate structures and companies and helps the company measure and communicate to stakeholders its economic, social, and environmental corporate sustainability performance.
With the ESG approach coming from the financial world, sustainability takes a holistic and multidimensional view.
ESG rating is now such a determining factor for organizations that investment choices increasingly include sustainability among their decision-making criteria.
Data on the following areas are considered in the analysis: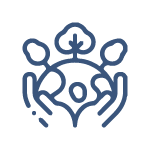 System Emissions (CFP)
Waste
Water Resources
Mobility & Logistics
Infrastructure efficiency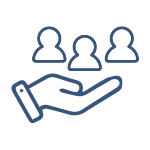 Human rights, diversity and inclusion
Salute & Sicurezza
Welfare & wellbeing
Community support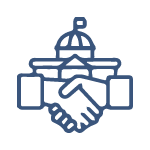 Governance for sustainability
Corporate policies
Transparency and certifications
ESG compliance in the value chain  e certificazioni
Corporate sustainability
Businesses are called upon to make their contribution through the implementation of corporate policies that integrate business strategy with activities and innovations that can generate positive impacts on the environment and in the social sphere.  
The ultimate goals, in the long run, are:
• reduce environmental impact
• generate growth
• efficiently manage resources (natural, economic, intellectual)
• foster socio-economic development in the relevant territorial context in which the company operates.
The main benefits related to implementing a corporate sustainability strategy:
Strategic brand positioning and opening to new customers and markets
Increased corporate reputation
Propensity for innovation that enables the company to anticipate market trends, offer new services/products, reduce its impacts, and adapt its production cycle to relevant regulations
Increased internal efficiency and staff health and satisfaction
Improve sustainability, efficiency and trust relationships along the value chain by creating the conditions for suppliers and employees to be incentivized to implement sustainable policies.
Increased resilience, corporate strength and reduction of potential risks related to possible regulatory non-compliance and/or social conflict.
Increased capacity for dialogue and collaboration with institutions, entities and key local stakeholders.
Sustainability is not an end point but a path, made up of programmatic goals and actions, periodic measurement of reference indicators (KPIs) and progressive redefinition of corporate strategy.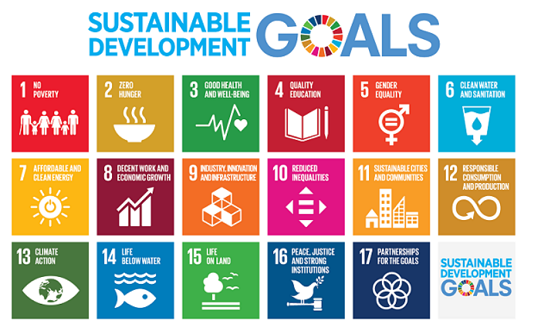 UE and Agenda 2030
The European Union has placed environmental and social sustainability at the heart of its policies, supporting the transition to a circular, low-carbon, energy-efficient model of economic development. Specifically, under the Paris Agreement, the European Union has committed to three goals by 2030:
Reduce greenhouse gas emissions by at least 40% from 1990 levels;
Increase the share of energy consumption met by renewable sources to at least 32%;
Improve energy efficiency by at least 32.5%.
Sustainable Development Goals (SDGs)
The Sustainable Development Goals aim to address a wide range of economic and social development issues, which include poverty, hunger, the right to health and education, access to water and energy, jobs, inclusive and sustainable economic growth, climate change and environmental protection, urbanization, production and consumption patterns, social and gender equality, justice and peace.
Request a consultation
Undertaking a corporate sustainability journey is useful for measuring not only economic but also social and environmental performance.
If you want to assess your company's sustainability, with a scientific and precise methodology,

contact us

for a consultation.